The first of its kind1 modern serum essence—with the patented benefits2 of our Long Life Herb Extract to help protect your skin against visible signs of aging and damage, and promote your most radiantly youthful appearance.
IT'S WHAT'S INSIDE
THAT COUNTS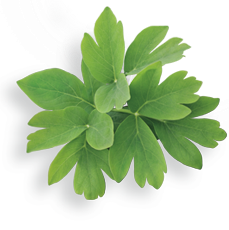 LONG LIFE HERB

Legendary herb shown to help defend against signs of aging. Specially cultivated from the vitamin- and mineral-rich soil in Okinawa, known as "the island of long life".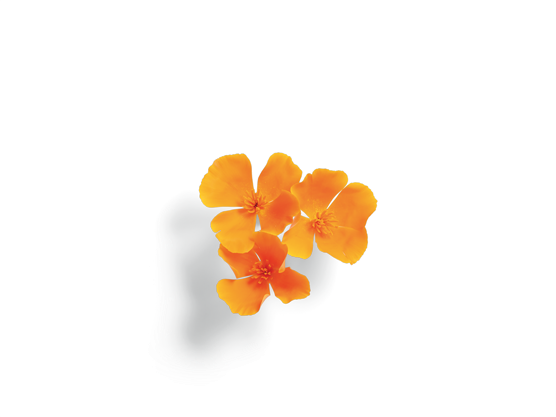 CALIFORNIA POPPY

A bright and brilliant flower native to California known for its resilience and ability to thrive in harsh conditions.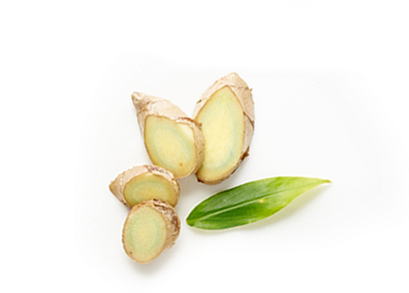 LEMPUYANG GINGER

A root traditionally used in Ayurvedic practices and Indonesian Jamu herbology.
A 3-part beauty ritual filled with what your skin craves: gorgeous textures, naturally derived scents and effective ingredients.

Revitalize every time you cleanse.
SKINSORIALS Cleansers deliver exceptionally pure and revitalized skin.1
Serum to enhance the healthy look and feel of your skin.
90% of women who tried SkinLongevity™ Vital Power Infusion feel it enhanced the healthy look and feel of their skin.2

Soften, smooth, and deeply replenish.
SKINSORIALS Moisturizers are clinically shown to provide all-day hydration and improve skin texture.4

PAPAYA

Recognized as a good source of skin-loving vitamins and minerals.

Used In:

Transforming Purifying Cleanser

PEPPERMINT

A refreshing herb known for its astringent properties.

Used In:

Acne Treatment Gelée Cleanser

BRAZILIAN RED CLAY

This naturally vibrant red clay helps to purify and improve skin's clarity.

Used In:

Transforming Purifying Cleanser

SALICYLIC ACID

Fights acne blemishes at the source and prevents new flare ups from forming.

Used In:

Acne Treatment Gelée Cleanser

CUCUMBER

The lightweight oil from the cucumber fruit helps nourish and hydrate skin while encouraging resilience.

Used In:

Total Cleansing Oil

SUNFLOWER

Significant to Native Americans as a source for nutritional, medicinal and ceremonial practices, the emollient oil contains skin-loving vitamins and Omega 9 to help nourish skin.

Used In:

Total Cleansing Oil

ALGAE

Harvested from the sea to help nourish skin, improve texture and enhance resilience.

Used In:

Oil-Free Replenishing Gel Cream
BILBERRY

Grown in Europe and handpicked in the wild underbrush, the oil of Bilberry is valued for its skin soothing properties.

Used In:

Total Cleansing Oil

MINERAL-RICH
SEA SALTS

Cultivated from the waters off the coast of Brittany, these sea salts, rich in Magnesium, Potassium and Calcium, help purify and refine the skin.

Used In:

Transforming Purifying Cleanser

Gentle Deep Cleansing Foam

Total Cleansing Oil

Acne Treatment Gelée Cleanser

GINGER ROOT

Widely used as a spice and natural flavor for thousands of years, and revered as a traditional herbal remedy.

Used In:

Acne Treatment Gelée Cleanser

ST. JOHN'S WORT

A bright yellow flower named for St. John the Baptist, shown to help defend against signs of damage and dry, dehydrated skin.

Used In:

Essential Moisturizing Soft Cream

Smoothing Lightweight Emulsion

LONG LIFE HERB

Legendary herb shown to help defend against signs of aging. Specially cultivated from the vitamin- and mineral-rich soil in Okinawa, known as "the island of long life".

Used In:

Vital Power Infusion
ROSEMARY

A fragrant herb known to help cleanse and soften the skin.

Used In:

Gentle Deep Cleansing Foam

BORAGE

The oil derived from the seeds of the bright, purple flower is known to soothe and nourish the skin.

Used In:

Total Cleansing Oil

ELDERFLOWER

Widely used as a spice and natural flavor for thousands of years, and revered as a traditional herbal remedy.

Used In:

Gentle Deep Cleansing Foam

SHEA BUTTER

A moisture-rich butter derived from the nut of the Karite tree.

Used In:

Restorative Rich Cream

BAMBOO

Known for its strength, elegance and amazing resilience.

Used In:

Transforming Purifying Cleanser

CALIFORNIA POPPY

A bright and brilliant flower native to California known for its resilience and ability to thrive in harsh conditions.

Used In:

Vital Power Infusion

Lempuyang Ginger

A root traditionally used in Ayurvedic practices and Indonesian Jamu herbology.

Used In:

Vital Power Infusion